Data plays a critical role in optimizing the overall productivity of the farm, allowing the farm owners to capture key parameters and plan ahead in schedule. 
Livine's poultry software application captures data and provides a visual representation of the same, to help identify the overall performance of the farm operations.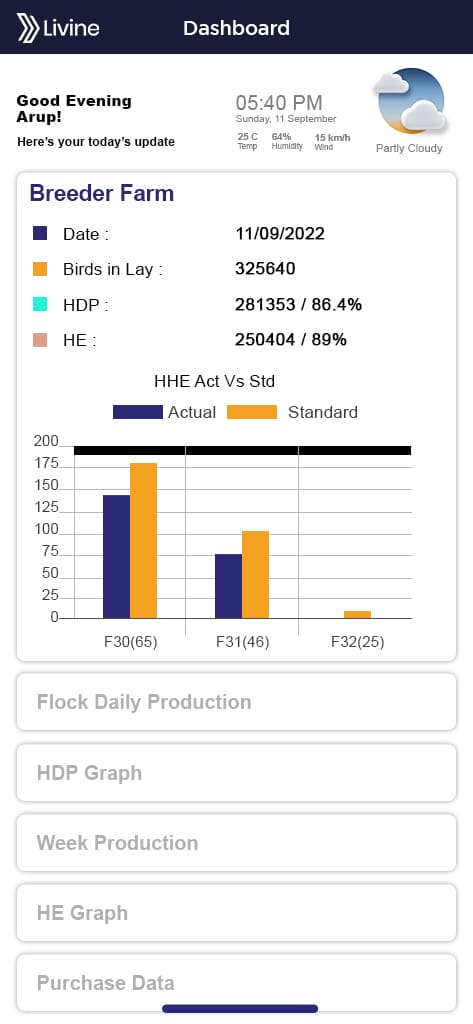 The mobile application offers a real time dashboard that provides various illustrations in order to track production data, hatching egg stock, mortality & feed data.