Data at your fingertips!
Livine's poultry software application allows poultry owners to capture & monitor their farm data anywhere, anytime, with ease.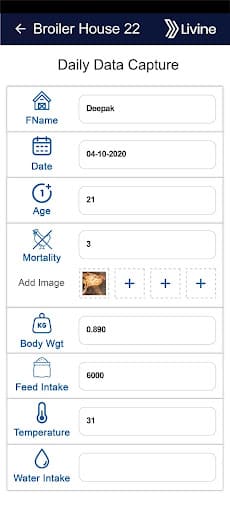 Livine's mobile application provides comprehensive information to help poultry owners track and manage their farm inventories & performance. With an easy click of a button, farmers can check & update the mortality of the birds through visual elements such as photographs, and act accordingly.
With Livine's mobile application, the data is secure and safe as data privacy & security features are a top priority when it comes to poultry farm management.